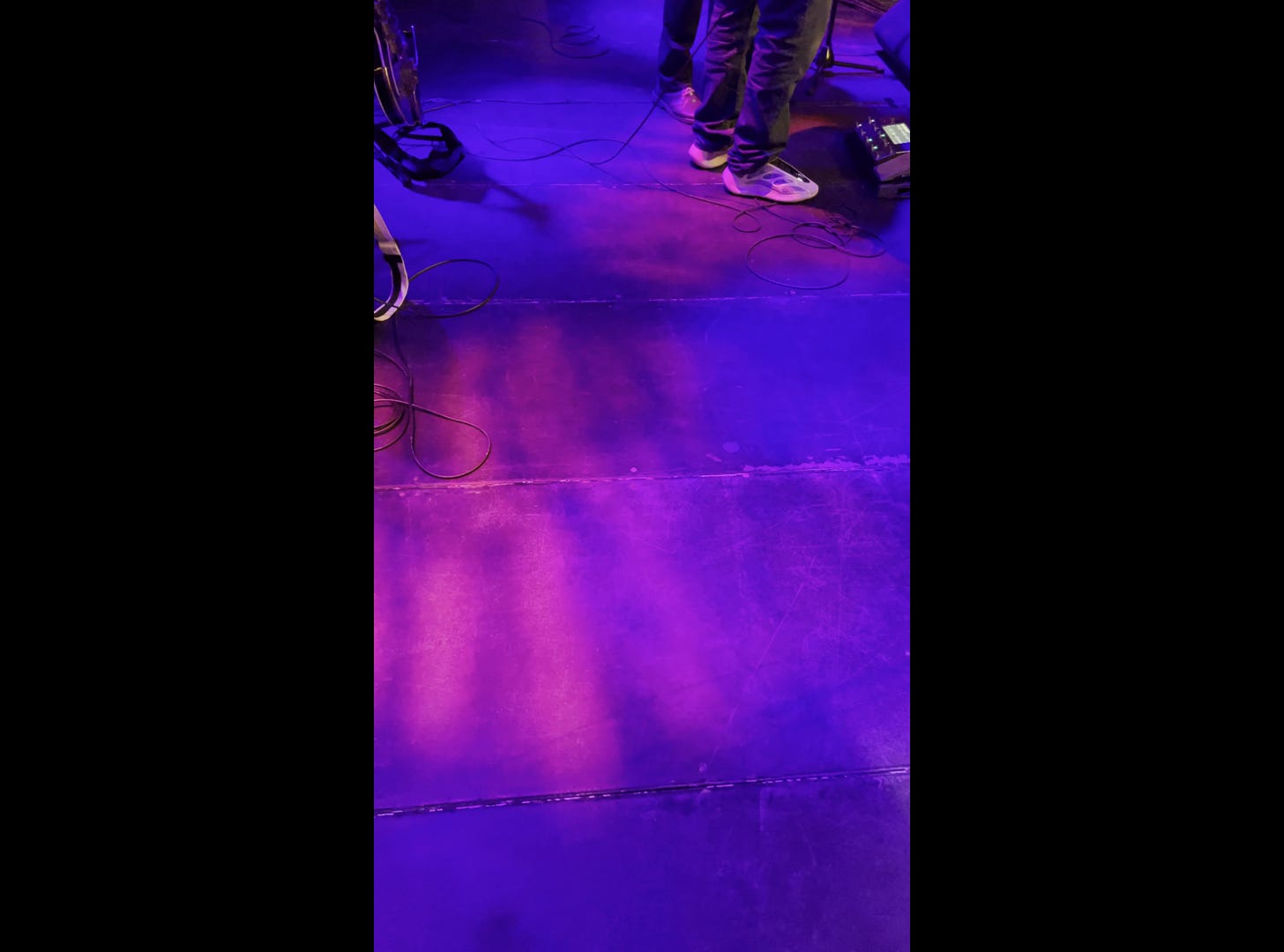 Experiment
A little soundcheck, really bad with telephone
Hello Everybody,
This was a couple of minutes during soundcheck. It's really bad but I will try again tomorrow. It's just an experiment. We are playing at the Paradiso in Amsterdam; below is the Quartet. I have played this club many time since the seventies. Back then they sold hashish that was displayed on tables in the basement. That was pretty revolutionary at the time. Tomorrow I will send another tour diary entry and pictures from Belgium. This is just seeing if these cell videos will work. Apparently they will, though this one is terrible, kind of fake avant grade. haha….
We had a great show, though we always do in Amsterdam. I am getting the hang of the Led Zeppelin song and Jackson's playing is awesome. The people are really appreciative, the Paradiso has great sound and it's drenched in history. Speaking of drenched, it was really hot on stage and my jacket was soaked so I had to get it overnight cleaned. It's kind of late, I have a mosquito in my room that's messing with me. I still have adrenalin and was hungry so I had a late night peanut butter sandwich on brown bread and a glass of water. The exciting world of on the road….
I'll be back…. Here is the setlist.